Graduate Diploma in Psychology
Program price (2023 fees)
Our 100% online Graduate Diploma in Psychology is your first step in a rewarding career of connecting with others and becoming a psychologist. Download a Graduate Diploma in Psychology brochure now to learn more.
Our dedicated highly qualified staff give you the one-on-one support you need at every stage of your psychology study journey.
Our online Graduate Diploma in Psychology program is accredited by The Australian Psychology Accreditation Council (APAC). Check out entry requirements, fees and curriculum details.
Flexible online learning
Studying psychology online allows you the flexibility to understand how the human brain works in your own time. 
How long is each psychology subject?
Six weeks.
What should I expect from the Graduate Diploma in Psychology?
The ten online Graduate Diploma in Psychology courses cover the foundational knowledge you need to start your journey towards becoming a registered psychologist.
weekly interactive webinar tutorials to ask questions and deepen your psychology knowledge  
weekend drop-in sessions with your tutors  
discussion forums with your peers and tutors  
course readings and guided psychology research  
three assessments over the six weeks.
The University of Adelaide has partnered with Pearson, the world's leading global learning company, to deliver this degree 100% online. The Partnership has been established to deliver the very best experience and learning outcomes to all our students. Students will be awarded a University of Adelaide qualification and this degree meets the University's highest quality standards.
What will my psychology assignments be? 
Assessments will be real-world type assessments and will include but not limited to: 
small weekly psychology quizzes 
annotated bibliography 
literature review 
reports 
creative exercises 
group tasks 
reflective exercises
Download a Graduate Diploma in Psychology brochure to learn more about the online learning experience.
 
What skills will I gain in the Graduate Diploma in Psychology?
Upon successful completion of the online Graduate Diploma in Psychology, graduates will be able to:
synthesise and critique psychological theory and contemporary knowledge
apply psychological concepts to complex personal, social and societal issues
formulate psychology research questions and design psychological research studies
apply qualitative, quantitative and mixed methodology techniques to analyse psychological data
produce reports and other materials in formats suitable for a variety of audiences and purposes
reflect critically on the ethical issues, legislative requirements and evidence-based approaches underpinning psychological research and select areas of professional practice.
Hear directly from our academic staff at the next online Graduate Diploma in Psychology program deep-dive webinar. 
What our psychology students say
"All my tutors have been fantastic. They're always there to help if I need and check in regularly."
- Madison O'Brien, current online Graduate Diploma in Psychology student
LIVE information session
Date: Monday 27 March 2023
Time: 6:00 pm
Register now for the upcoming webinar covering our program curriculum, supportive online experience and psychology study pathway.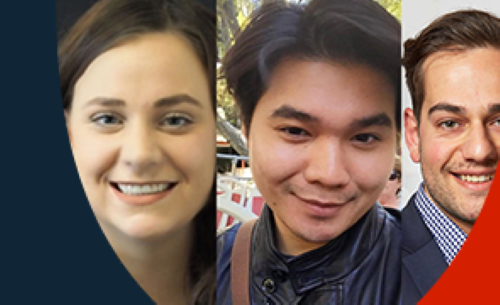 Psychology career paths and opportunities  
There are many rewarding career opportunities available to you when you study psychology. If you wish to become a registered psychologist in Australia, an Graduate Diploma in Psychology is the first step.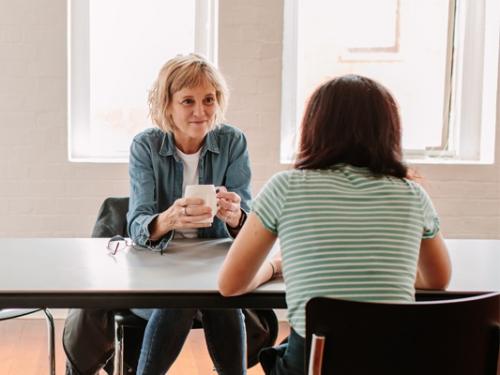 Registered psychologist
Working as a registered psychologist is a deeply fulfilling and rewarding experience. There are many ways and settings in which you can help people and make a positive impact. From schools to hospitals, community organisations and research institutions; psychologists make invaluable contributions to individuals and societies across the globe. Learn more about the study pathway by downloading our brochure.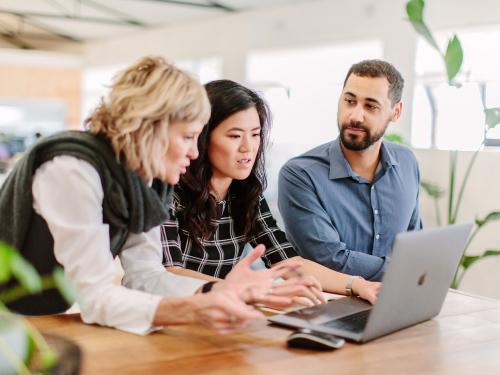 People-centric roles
The broad range of skills you will gain from the online Graduate Diploma in Psychology are also essential for many roles in health, business, sport and community organisations. Whether you want to shift your career trajectory, boost your current job, or brush up on your education – your new critical thinking and people-orientated skills will empower you to answer your calling.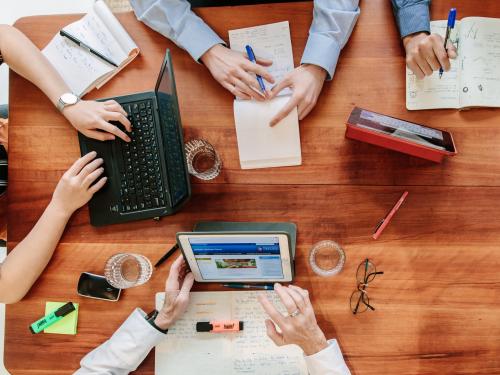 Research and academia
For students who wish to become a researcher or academic, successful completion of the psychology study pathway will also help you meet the entry requirements for psychology PhD or a doctorate. People working in academic psychology deepen our understanding of human behaviour and cognition by conducting scientific and scholarly research or educating the next generation of psychologists.
Academic entry requirements
To be eligible for the online Graduate Diploma in Psychology, you will need an undergraduate Bachelor's degree (or equivalent) in any discipline.
English language requirements
In order to meet the English language proficiency requirements for our 100% online postgraduate programs, you must be able to demonstrate that you meet the minimum English Language requirements.
Typically, if English is your first language you will not be required to provide evidence of English language proficiency. You will also not be required to provide evidence of English language proficiency if you are an Australian citizen, Australian Permanent Resident (visa status) or hold a passport from one of the following countries: Canada (English-speaking provinces only), New Zealand, the Republic of Ireland, the United Kingdom and the United States.
To learn more, visit the English Language Proficiency Requirements for detailed information about these requirements, including acceptable English language tests.
We also recommend that you speak to an Enrolment Advisor to discuss options that are specific to your circumstances. You can schedule a call here.
When can I start the Graduate Diploma in Psychology online?
There are six intakes into the online Graduate Diploma in Psychology degree throughout the year: January, March, May, July, August and October. Applications typically close four weeks before the online teaching period commences. See the important dates section for further details on studying psychology online.
 
What is the total cost?
$38,310 or $3,831 per course (2023 fees).
Is there FEE-HELP available?
Yes, Australian citizens are eligible for a HELP loan. You must also be enrolled in a program with the University of Adelaide by the enrolment deadline (census), and have not reached the HELP loan limit.
Once you have been offered a place in the University of Adelaide program, you will be able to apply for a HELP loan as a part of the enrolment process. Please see our FAQs section for further details.
 
Download a brochure now
Request our psychology online programs brochure to learn more about:
psychology study pathway 
Graduate Diploma in Psychology academic staff
learning and psychology career outcomes
complimentary support services 
application process 
psychology research project online 
assessments and more.