How Psychology will Help in a Criminology Career
Criminologists are the essential workers who strive towards understanding why crimes are committed. They do this by analysing all aspects of crime and society and identify ways to better understand and reduce criminal behaviour. 
Understanding intent, cause, coercion and accessories are all crucial to both correct sentencing and the overall reduction in crimes within society. Criminologists do this on a large scale, collecting and interpreting crime data to understand behavioural patterns and identify areas of criminal activity within society. Operating in the area of sociolgy, criminologists and forensic psychologists rely on a strong understanding of psychological theories of crime and practice their day to day work.
What is criminal psychology?
Criminology and psychology are closely intertwined – particularly in the area of study known as criminal psychology. Criminal psychology is the study of the minds and behaviours of criminals, and criminal psychologists work in the domain of psychology, crime and law. A primary duty may be to assist law enforcement agencies in a variety of ways. For example, in the creation of psychological profiles of criminal suspects, to supply psychological expertise to active cases or in assessing whether a suspect is mentally fit to stand trial. There is also a vast research and academic practice behind this meeting point of criminology and psychology.
What do criminology and psychology have in common?
Criminologists require an interest in both criminal behaviour and an understanding of people's motivations, paired with a respect for law and maintaining civil order. This is why they are seen as the 'psychologists of the justice field' - applying a unique understanding of human behaviour to help reduce crime rates. 
Criminology and psychology are closely related as both rely on an understanding of human behaviour. Psychologists specialise in understanding how the way we process information and make decisions can be influenced by factors such as trauma, biological disorders, changing environments and lifestyle choices.
Similarly, criminologists strive to understand what environmental and biological forces influence criminals to make their decisions. Both careers help people and society maintain order and peace by understanding why people are making choices that affect those around them.
Criminology and psychology jobs 
Criminology career paths offer various specialisations including work in crime prevention, cybercrime, terrorism, juvenile justice, and law enforcement. Individuals can also choose to either work with victim support services or offender's rehabilitation and reintegration. Each of these roles requires a nuanced understanding of psychology and demands sensitive and appropriate responses.

Criminologists' average wage in Australia is between $40K to $81K and requires a bachelor's degree to enter the field with Seek projecting an 12% job growth in the next five years.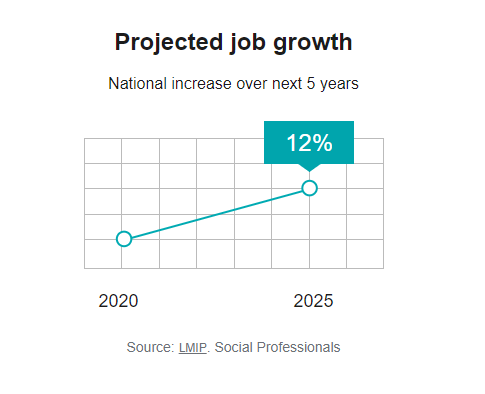 Responsibilities in this exciting career will include:
researching and collecting information on how and why crime is committed

evaluating the social and individual effects of crime

developing strategies to reduce crime and support criminals through rehabilitation

understanding and bettering the justice system, improving internal procedures.
Criminologists' ability to work with data and statistics, balanced with their understanding of human behaviour provides them with a unique skill set that can have a real impact on society. 
Moving into this exciting field, or simply gaining a deeper understanding of the psychological factors behind crime can be achieved through a Graduate Diploma in Psychology, an online program designed to provide you with a strong understanding of psychological theories and practices. Even if you have a bachelor's degree in an unrelated discipline, you can still qualify for the APAC accredited Graduate Diploma in Psychology with The University of Adelaide. To find out more about the entry requirements, speak to one of our enrolment advisors on 1300 294 092 or book in a call today.
Whether you're looking to upskill in your field or take a sideways career step into criminology, studying psychology online can pave the way into the crime and justice industry.